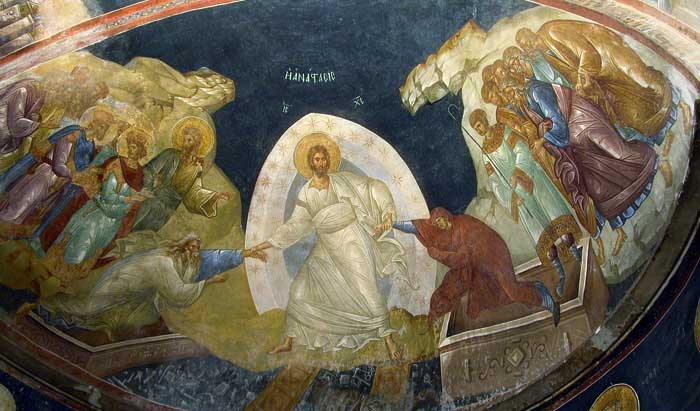 Christ is Risen !
Alleluia, Alleluia, Alleluia !
He is Risen indeed ! Alleluia !
I wish you all a joyous and blessed Feast of Pascha :-)
The fresco is 11th century, from the 5th century foundation Chora Church in Istanbul.
I hope someone Christian in Constantinople today will be able to visit this church - now a museum, after having been a mosque for almost 500 years- and sing Christos Anesti under the fresco of the Resurrection.......